Walking or biking change the way of touring Italy. Welcome to our trekking and biking in Sorrento and Amalfi coast website.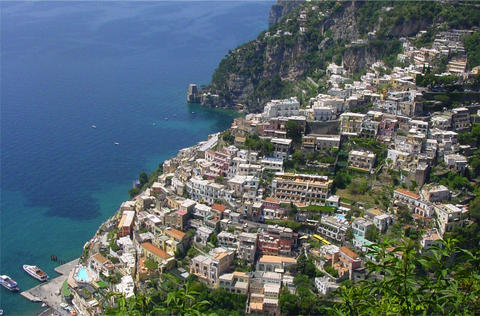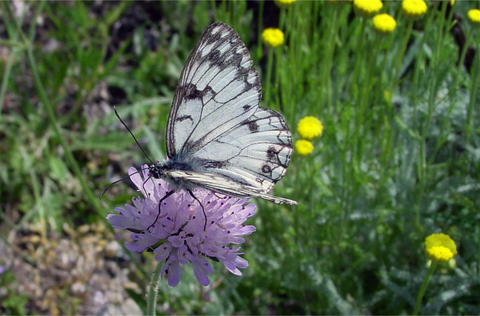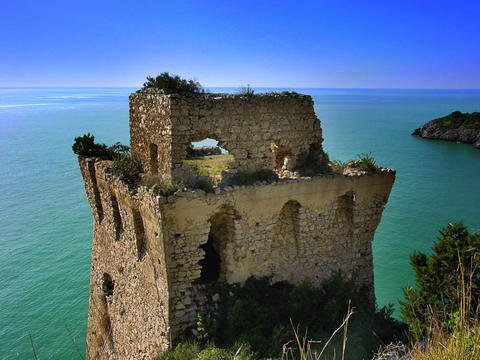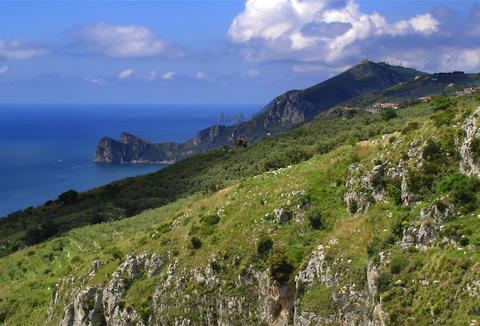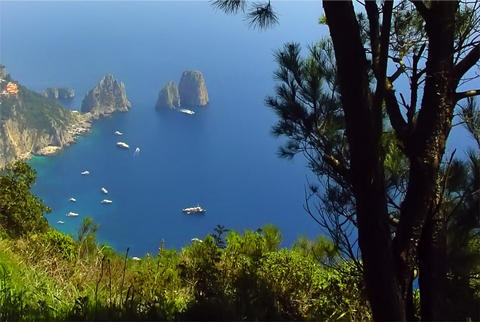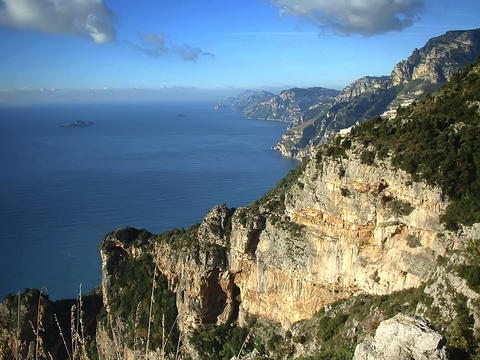 There are many  ways to visit Sorrento , the Amalfi coast, Pompeii,Capri or the Vesuvius, for sure someone already did it with a tour bus, guided tours, with private cars, private guides on minivans excursions from a cruise ship, train ext., but many don't know that there is a different  way of seeing these places  without crowds of people, away from  traffic and noisy roads. This new way, or better, an ancient way of  visiting Pompeii, Positano, Amalfi, Ravello, and Vesuvio , is walking or biking along the old tracks or paths that were used from the locals to go from a village to another. There are some villages on the Amalfi coast such as Nocelle or Montepertuso where the time stopped in 1960, because you can reach them only walking or biking since there are no roads for cars.
Our kind of tourism is different, slow, alternative and active.   While you are walking along the paths or biking through the tracks you will meet the local people doing their daily works in the fields and receive their friendly smile since tourism has been always appreciated in this area. Exploring the hidden corners is the only way you could understand the history, the mythology and traditions of a village and feel the real south Italian atmosphere.
The walking tours or cycling tours we offer are friendly and easy, this means that it isn't a competition between the members of a group or the tour guide. Everyone is welcome from families with children to elder people since you could choose the level preferred: easy, medium, expert. During the tours local English, French or German speaking professional and authorized guides will explain you everything from a simple flower to all the Mediterranean Vegetation, all the history, legends, and mythology, of the villages visited, the traditions and why not give you some cooking lessons of the Mediterranean cuisine along the way. Since you are walking or biking through the local gardens you could understand where our food comes from and why our cuisine is so healthy. Along the tracks you can stop to pick with your hands the spices that grow wild along the cost such as rosemary, oregano, wild fennel, capers ext.
The only requirements needed are good shoes and a big will of having fun and a sense of adventure. We will take good care of you offering all our experience in tourism and the best suggestions about where to stay: Hotels, B&B, Agriturism, Private villas or  the best transportation to use to reach us . Please contact us for any kind of question or information you might need about the Amalfi Coast, Sorrento, Capri ,Naples Pompeii, Vesuvius. Helping travellers that have our same passion for nature, walking or cycling and love The Amalfi Coast gives us a great sense of pride.